Spring is in the air and everyone has been waiting patiently for the addition of new scents in my artisan handmade soap line! these have not been listed on the Sweet Harvest Farms website yet but if you would like to order any of these just drop me an email!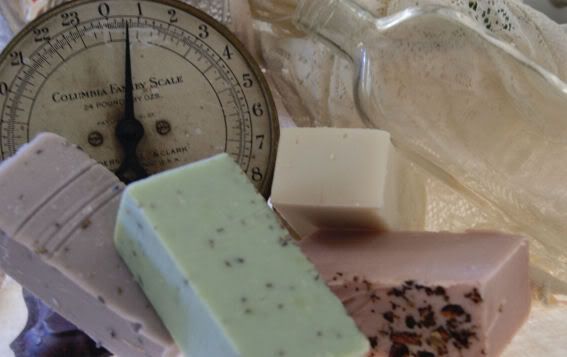 Patchwork – a clean yet comforting scent. Has an aroma of a fresh garden without the usual sweetness you might find in other garden scents. This is actually my favorite and I have been using it in my candles and lotions for a while now. I am now adding it for all to use! This soap will contain extra emollients to help those hands that sew and quilt a lot. It will be a soft yellow with stripes of green and blue!
Milada – (Spanish for "little miracle") I am naming this after a friend's beautiful daughter. This scent is very alluring! Soft yet heavy with just a touch of sweet. If you like my tiffany's or Secret Garden you will love this one! This is going to be pink with a few rose petals adorning the top.
Sheridan's Flower – Named after a teacher that is a dear friend, this scent is a true Gardenia! Just like putting your nose into the flower itself! This soap will be white with bits of sage.
Gardeners Helper – a true fresh scent of tantalizing Grapefruit! This will be a "specialty Bar" as it is going to be loaded with extra emollient's, loads of cornmeal and emulsified grit to really clean those hands that garden and do yard work. This will be a very slight pink color.(This is a Specialty Bar and will be $10.00 for each large 6 oz bar)
I have been selling the new scents at the markets and through my Reps that wholesale my soap on the east coast and the response has been overwhelming!
Also my Groupon came out this weekend in the Tampa,Fl area and I was pleasantly surprised at the number of Groupons sold.
My soap business has taken on a life of its own and keeps me busy day and night!
I am thrilled that my customers are happy with what many consider the best darn homemade soap on the planet!
Thanks!