I am so excited about my new website! I certainly will miss the old one, but the new one is light, easy to navigate and easy to read...and of course easy to order from! In the next few weeks I will also be revamping this blog to look much like my website.
I have new products to share with you and they are just as amazing as the soaps and lotions you have come to appreciate. As always they are made from my own recipes so you won't find them made by anyone else!
My Whipped Body Polish (Body Scrubs) turned out to be phenomenal and when was the last time you even saw Body Scrub that was whipped!? Its like scrubbing with soft fluffy mousse.
The Bath Salts are just as incredible! Sweet Harvest Farms bath salts contain 6 different salts that many consider therapeutic and medicinal!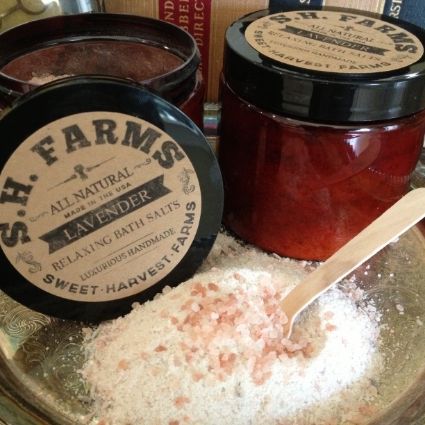 Take a minute to check out the new site with all the luxurious natural bath and body products we have to offer! While there don't forget to sign up for our Newsletter. It will keep you informed of any new offerings that we are adding to our repertoire, specials we may be running for the month, and last but not least, singing up will enter you into a monthly give away for a $50.00 Gift Basket!
http://www.sweetharvestfarms.com